Your Word is a Lamp to my feet and a Light to my path. (Psalm 119:105)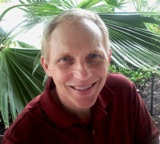 The Christian Counselor
Welcome to my website! I pray that you find this information useful and encouraging in your walk with Jesus Christ. My passion is to build up the Body of Christ and help people live victoriously. I am always excited about what God can do with people who are emotionally wounded. I have witnessed His healing and restoration in the lives of others for many years.
I provide a variety of Christian Counseling services, including, consultation and speaking engagements. Feel free to download my articles and information. Go to my main website: WWW.TheChristianCounselor.com for more detailed information about my practice, back- ground, specialty areas, statement of faith, and mission.
The About Steve section on my Yola website contains some information about my work, and includes articles and videos.
9525 Katy Freeway, Suite 311, Houston, Texas | 713-395-1555