..."that their hearts may be encouraged"... Col. 2:2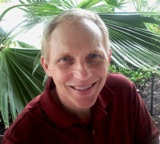 I have been a Licensed Professional Counselor since 1984, providing services in West and Northwest Houston as a Christian Counselor for the past twenty-two years. My specialty areas are: individual, family and marriage counseling, troubled children, teens, and young adults, parenting, men's issues, crisis interventions, disaster, and grief counseling. I am especially interested in working with fathers by helping men improve their fathering skills, resolve conflicts, and restore their relationships with their children. I also like helping men answer the tough questions in life as they clarify their roles and relationships with God, family, work, and friends. I am committed to helping men remain faithful.
In my book, "A Father's Words: How Fathers Make or Break Their Children", I discuss the impact fathers' words have on their children; presenting strategies and examples for blessing their children with life-giving words, preventing emotional pain, repairing, restoring, and healing broken father-child relationships.
As a mental health professional since 1981, I have written numerous articles in addition to providing Christian Counseling services. I have also been a guest speaker on KSBJ, KHCB, and AFR Christian Radio Stations.
Go to my main website: WWW.TheChristianCounselor.com for more information about my practice, background, specialty areas, state- ment of faith, and mission. You will also find numerous articles, newsletters, videos, links and suggested reading sections. You can also order my book right from this website.
9525 Katy Freeway, Suite 311, Houston, Texas | 713-395-1555